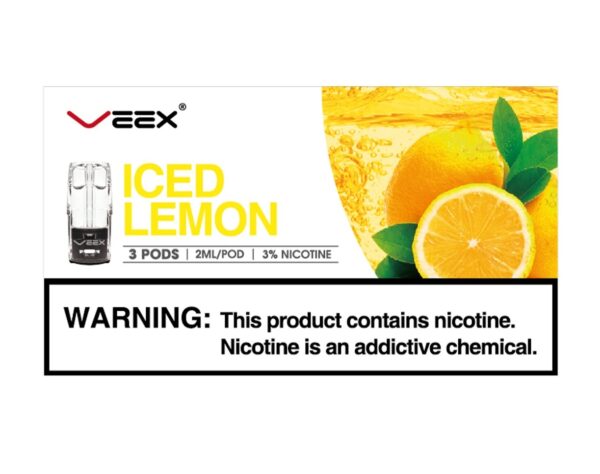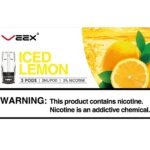 VEEX V1 PODS (CLASSIC) ICED LEMON
Coolness with lemon flavour.
About VEEX Vape Transparent Pods for VEEX Vape Single Device 
• Specification: 3pcs/case
• Capacity:2ml/piece
• Nicotine contene:30mg/ml
• Transparent design withinsulation layers to ensure visibility andprevent from tar leakage. Honeycomb ceramics atomizer core provides powerful atomizing effect, which enables sufficient quantity of smoke and persistent taste.
• Ergonomic design to ensure natural and comfortable touch with your lips.