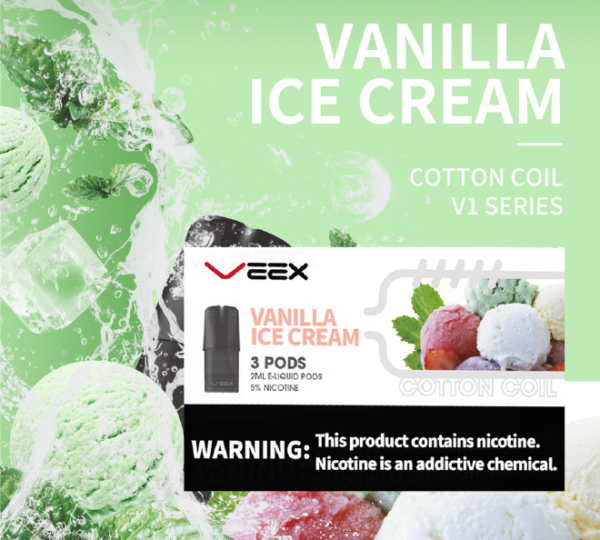 VEEX V1 Black PODS – Vanilla Ice cream
$14.39
Cotton Pods
Transparent Design to Ensure Visibility. Flavor labelled on each POD. Better Experience Using VEEX Device Quality, Leak-Proof, Fracture Free and Wonderful Safety15-20 times more persistent than general-purpose PP materials.
• Specification: 3pcs/case
• Capacity:2ml/piece
• Nicotine contene:30mg/ml
Please note that VEEX V1 pods are compatible with RELX CLASSIC DEVICE RELX 1 and VEEX V4 pods are not compatible with RELX 1 Device nor VEEX V1 device.